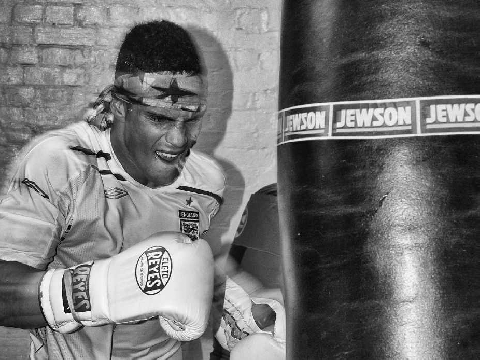 Boxer Anthony Ogogo has announced he will be retiring from boxing due to his eye injury in 2016.
Olympic bronze medallist and silver Commonwealth Games champion -Anthony Ogogo- has announced he wont be returning to the boxing ring.
30-year-old Ogogo sustained a series of injuries in his career, with Ogogo stating he had dedicated himself to intense rehabilitation after 17 surgeries over the 18 years he's been boxing.
His final fight all but ended his career, after suffering a serious eye injury in 2016 in his fight against Craig Cunningham.
He has since had several surgeries to try and fix his eye, but they have had limited success.
In a statement Ogogo released on Twitter this morning (11th March 2019) he said: "I am forced to admit that they are too badly damaged for me to return to the boxing ring.
"A devastating succession of injuries prevented my professional career from taking off and now I'll never get the chance to realise my true potential and show the world what I truly had in the locker.
"Plagued with thoughts of what I could have been are enough to make a man bitter.
"I choose to be better".
You can read Anthony's full statement below: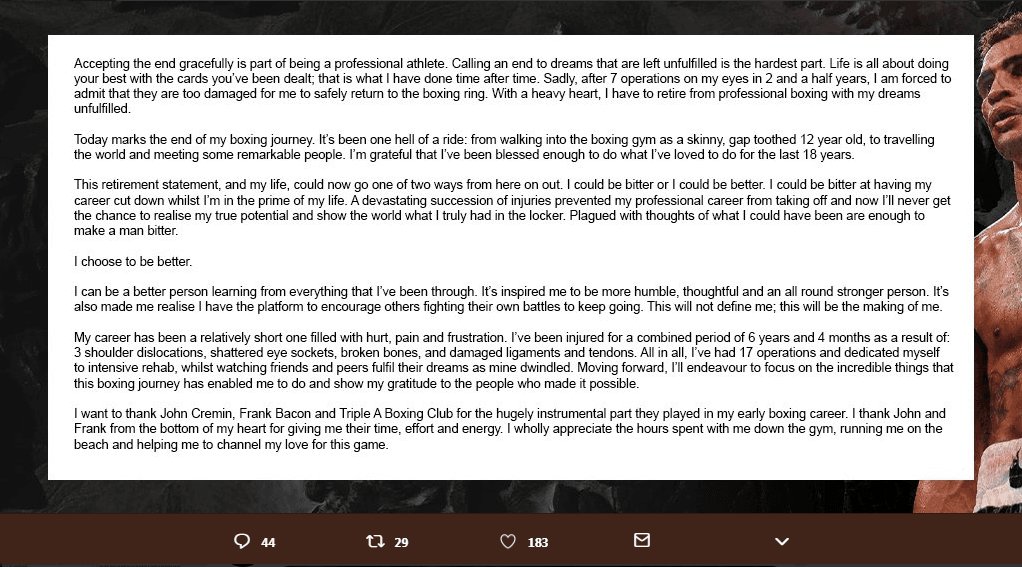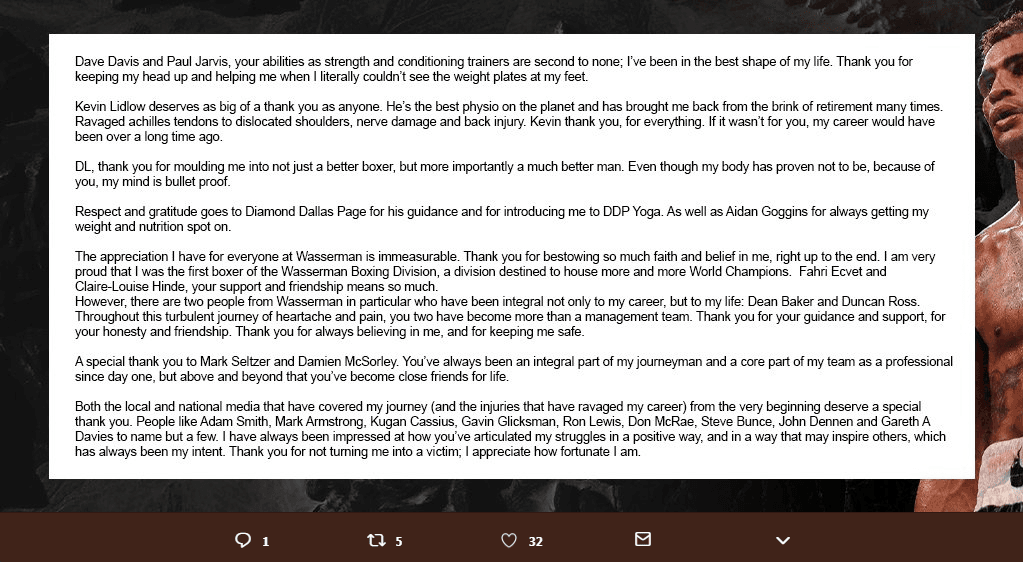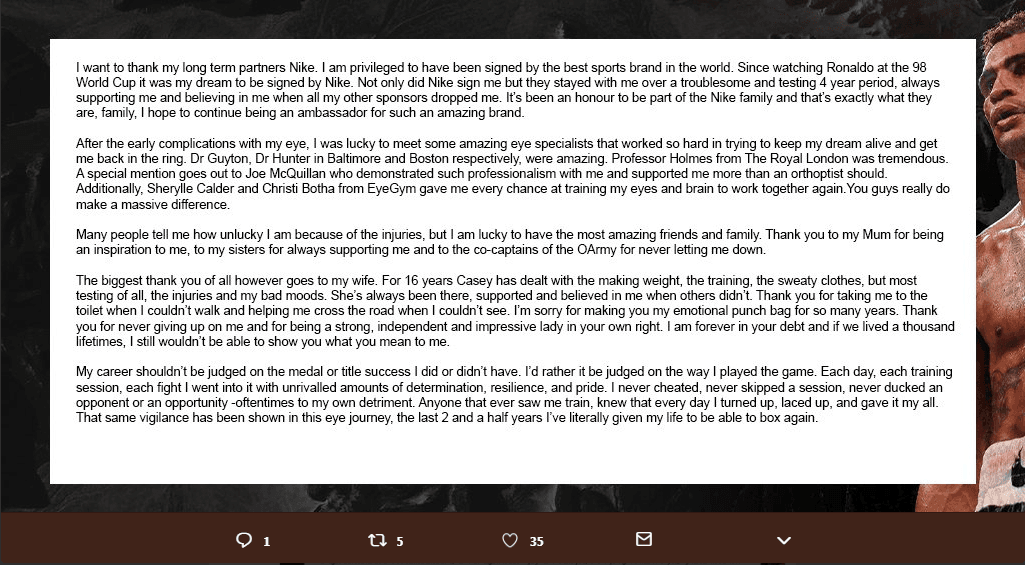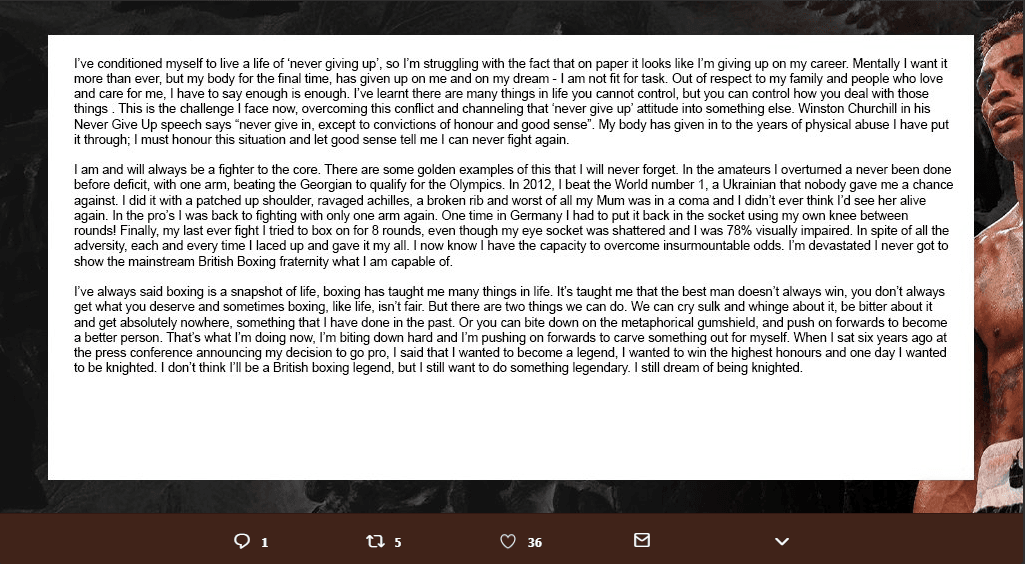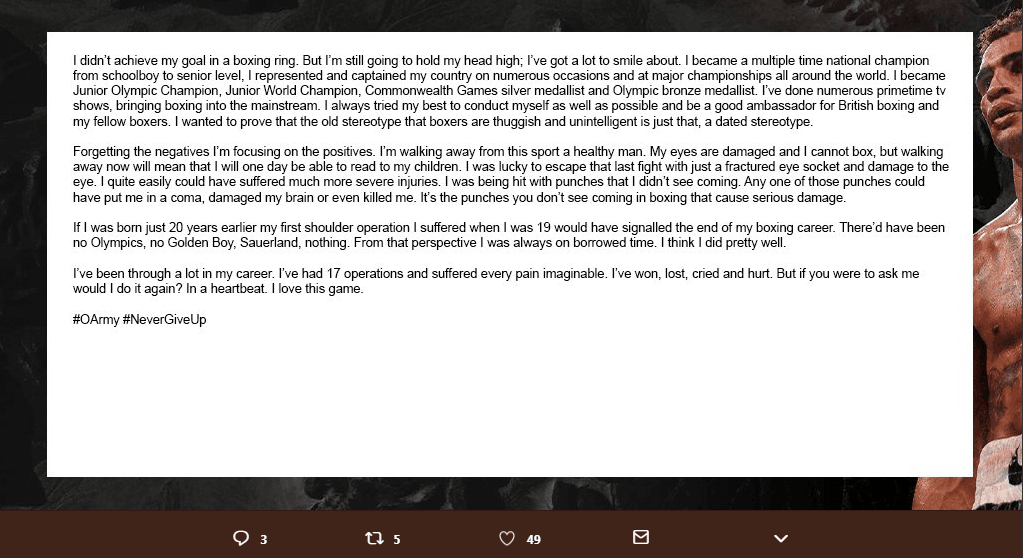 Image: Keith Ellwood