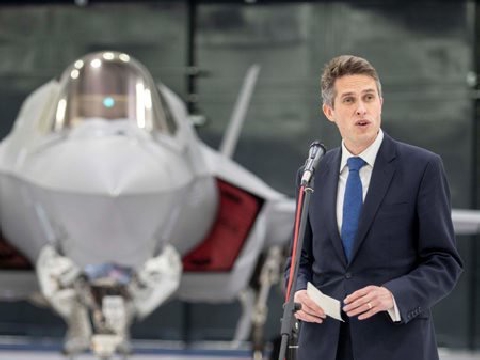 Speaking at RAF Marham, Gavin Williamson announced the UK now has nine F-35 Lightning jets ready to be deployed on operations around the world. He was at Marham to open a new maintenance hangar and training facility.
The F-35 Lightnings will form the backbone of the UK's combat air fleet alongside the Typhoon jets, which the Defence Secretary also announced have now been fitted with a state-of-the-art complex weapons suite to vastly increase its capability.
Under 'Project Centurion', worth £425m over the past three years, the Typhoon now has deep strike cruise missile Storm Shadow, air-to-air missile Meteor and the precision attack missile Brimstone at their disposal.
It means the jets have boosted capabilities to intercept airborne missiles and strike ground based targets, taking over from the Tornado's attack role as it nears retirement.
The Defence Secretary made the announcement in front of four different aircraft, in a brand-new maintenance hangar at RAF Marham, which he opened along with a state-of-the-art new training centre.
These facilities, along with resurfaced runways and new landing pads to accommodate the jet's ability to land vertically, are part of the £550m being invested in the Norfolk base.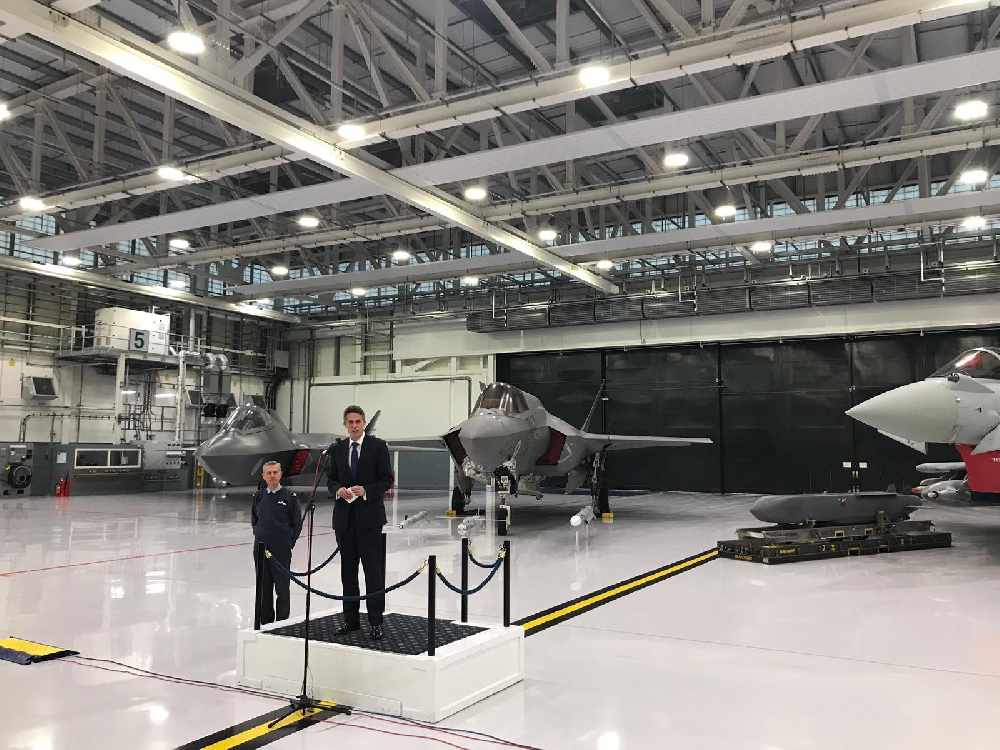 Defence Secretary Gavin Williamson said: "As we bid farewell to the RAF's first century, we are setting our sights on the next 100 years.
"Our nation is moving into a new era outside the EU, and our huge achievements in air capability make our commitment to a role on the world stage clear to both our allies and our enemies.
"The incredible F-35 jets are ready for operations, a transformed Typhoon has the power to dominate the skies into the 2040s and we continue to look even further into an ambitious future.
"The RAF has long shown Britain at its great and global best, and today it lifts our nation to even greater heights."
The year ahead will see the F-35 Lightning pilots and ground crew continue learning how to operate and maintain the jets in the new centre, which features state-of-the-art simulators, classrooms, and physical aircraft mock-ups.
The facility provides a real-life training environment replicating the challenges that both pilots and crew will face in supporting and operating the F-35 Lightning.
Pilots from 617 Squadron, who are already based at RAF Marham, will practice flying the next generation aircraft from four full mission simulators.
Around 150 UK personnel had been working with the jets in the US before the first batch of aircraft came to the UK last summer.