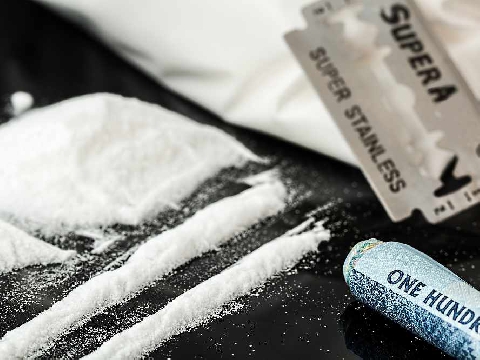 Over 150 people have been arrested for supplying class A drugs in Suffolk this year.
After the figures were revealed by Suffolk Constabulary, Police and Crime Commissioner (PCC) Tim Passmore said drugs are the biggest problem facing the county at the moment.
Alongside the arrests, officers have seized over 2,800 wraps of substances like cocaine and heroin, around £18,000 in cash and dangerous weapons like knives and knuckledusters.
Mr Passmore said: "The drug issue is the biggest threat facing Suffolk at the moment, without question."
"I completely support the Constabulary's stance in responding to offences linked to the illegal drugs trade, which I find totally evil and despicable.
"However this problem is not going to be solved by police activity and enforcement alone – we must all take responsibility.
"I will do all I can to work with the Chief Constable and other public sectors leaders, public health teams, and education leaders to prioritise the problem in order to crackdown on further crime and prevent more youngsters becoming embroiled."
The anti-drug effort is called Operation Velocity and officers working on it have been targeting 'county lines', which is when drugs are brought into the county from cities like London.
Chief Superintendent Tonya Antonis, County Policing Commander, said: "We want to make Suffolk a hostile environment for those who think they can come into our county and deal drugs, and anyone caught breaking the law will be dealt with robustly.
"These figures clearly demonstrate that our officers and staff are working hard to make an impact. However, we can't merely 'arrest our way out' of the situation and more long term work is continuing with our partners to develop our response further, focusing on prevention and vulnerability."
The statistics - which date back to the start of 2018 - also revealed that a third of the arrests in the county were made in Ipswich, with 55 people detained for class A drug offences.
Suffolk police have urged anyone with information about drug supply in their area to contact them on 101.