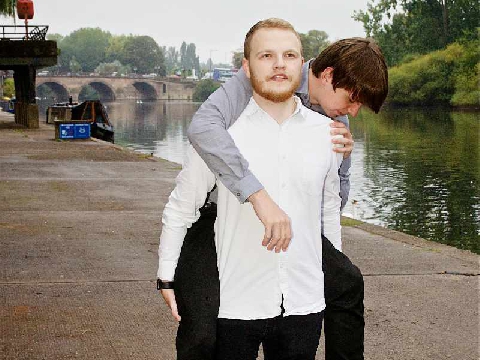 Revellers are being urged to stay away from water this festive season (RLSS UK).
The Royal Life Saving Society UK (RLSS) has launched its national Don't Drink and Drown campaign this week.
The campaign, running between 2nd and 8th December, is asking party-goers to stick together during their festivities and not let any of their friends walk home alone.
RLSS UK said the latest statistics revealed 31 people have accidentally drowned in Norfolk over the last five years, and seven of those were found to have alcohol and/or drugs in their system.
Today, 4th December, representatives from the Norfolk Drowning Prevention Forum (NDPF) will be at the University of East Anglia to warn students about the dangers of drinking and being near waterways.
The campaign is being supported by NDPF, which consists of members from Norfolk Fire and Rescue Service, Norfolk Constabulary, RNLI, Coastguard, Broads Authority and RLSS UK.
Organisations taking park will share the RLSS UK's new film which shows how easily a fun night can take a tragic turn:
Across the UK between 2014 and 2018, there have been 1,458 accidental deaths and more than 30% of victims had alcohol and/or drugs in their bloodstream.
Jo Thompson, RLSS UK Community Drowning Prevention Coordinator for the Norwich area, said: "It's a sad truth that the number of drownings increase in the winter period, more often than not because of intoxication.
"Families, friends and whole communities are left devastated every year because someone walks home alone whilst under the influence and falls into the water.
"We're urging people to stay together on a night out. Make sure their friends get home safe and don't let them walk anywhere, especially near water, alone."
The Don't Drink and Drown campaign was launched in 2014 following a string of drownings involving young people.
RLSS UK is urging people not to walk home near water, ensure your friends get home safely, and don't enter the water if you have been drinking.