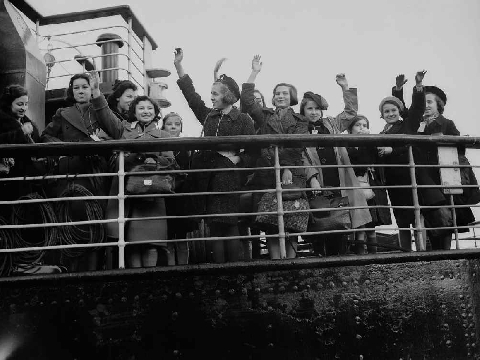 Picture issued by Greater Anglia
Greater Anglia is helping with a rail trip across Europe to mark the 80th anniversary of the Kindertransport trains, which rescued children from the Nazis ahead of World War Two.
Eighteen people, including four survivors, as well as relatives and descendants, are travelling from Vienna to London starting today, retracing the original route the children took in 1939.
The group will be travelling from Harwich to Liverpool Street on Thursday 11th July, with the help of the Essex and Suffolk Community Rail Partnership, and the Harwich Surrender and Sanctuary Project.
Melissa Hacker, President of the Kindertransport Association, which is organising the trip, and herself the daughter of a Kindertransport survivor, said:
"Over the next 10 days the group will make their way from Vienna, through Berlin, to Amsterdam and then to the Hook of Holland where they will take the ferry to Harwich, and finally, a train to London.
"This commemorative journey will mark the last time that the Kindertransport survivors, now in their late 80s and early 90s, return to their homelands.
"The journey will lead back to the sites of their lost childhoods, and memorials to their murdered parents. It will also lead to new connections, insights and memories."
Stuart Johnson, station manager at London Liverpool Street, said:
"It will be a pleasure to welcome everyone at the end of a historic journey from Vienna to London Liverpool Street.
"Marking the occasion of one of those gruelling journeys children took to flee persecution over 80 years ago, I look forward to showing them the Kindertransport memorial at the station."