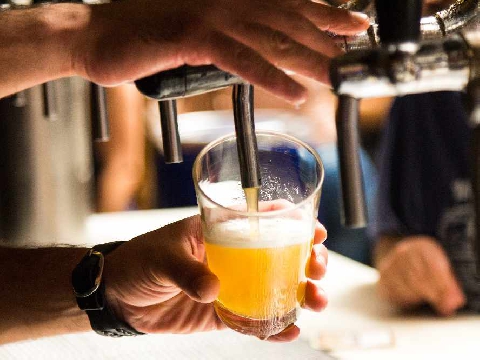 Suffolk County Council (SCC) have launched a campaign to cut the amount of alcohol people drink.
They have released four videos highlighting types of drinking which can be harmful: weekend binge drinking, drinking at home, drinking as a reward and excessive drinking to celebrate an event.
Councillor James Reeder, SCC Cabinet Member for Public Health and Prevention, said: "Cutting down on alcohol consumption, even if just a little, can make you feel better and give you more time to do the things you really enjoy."
'Billy Binge' is aimed at people who drink to excess at the weekend
'My Time Mandy' is all about drinking as a reward
Cllr Reeder added: "National guidelines recommend drinking no more than 14 units of alcohol a week, this is the equivalent of six pints of average strength beer.
"It is best to spread units evenly across three days or more, with several alcohol-free days each week.
"Cutting down doesn't have to mean missing out. Whether you're out and about or relaxing at home, there are now so many good-tasting low or non-alcohol products readily available - why not unwind with a coffee or a non-alcoholic beer instead?"
The videos follow four characters - 'Billy Binge', 'Tellybox Trish', 'Big Match Barry' and 'My Time Mandy' - each detailing their drinking habits alongside questions like "it can't hurt, can it?".
According to SCC, alcohol is linked to heart and liver disease, diabetes and some types of cancer. It can also cause people to gain weight and affect sleeping patterns.
'Tellybox Trish' is a regular day-drinker
'Big Match Barry' drinks to mark a major event
All videos: Suffolk Public Health