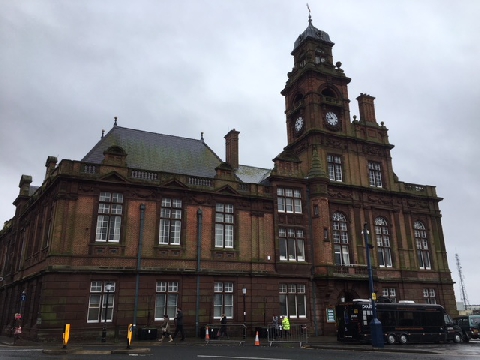 The district manager for job centres in East Anglia has told The Beach that the availability of jobs is higher than ever.
Julia Nix was speaking at a jobs fayre held in Great Yarmouth Town Hall, which saw over 40 employers offering work to jobseekers
She said: "We've never been so blessed with such a buoyant labour market, there are employers recruiting all year round. Great Yarmouth has never performed so well.
"We've got so many employers desperate to interview people for their jobs."
The latest figures, from November 2017, show that unemployment in Great Yarmouth Borough was 4.8%, an increase from the previous year, when the rate was 3.6%.
Full interview with Julia Nix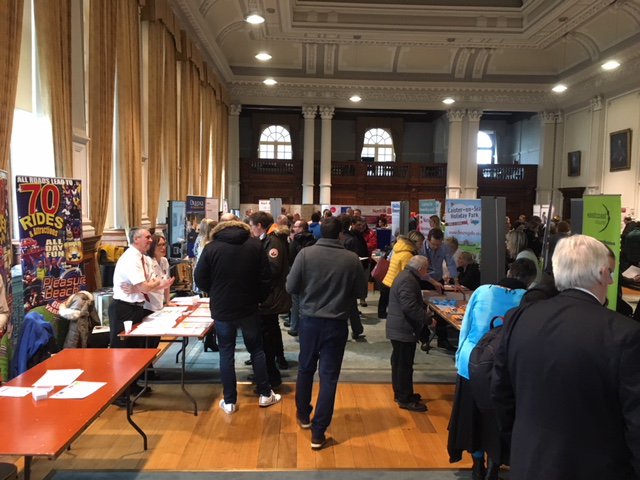 Last year the fayre attracted over 1,700 people looking for work, and organiser Stuart Jennings, who works for Norfolk Community College, said they were expecting similar numbers.
He also commented on the high amount of seasonal and zero-hours employment in the area, which can be a challenge for those seeking secure work.
He said: "That is a challenge, and unfortunately it is sometimes a characteristic of the area. But as you can see today, its more than just those seasonal jobs available.
"With organisations like the NHS, the Army, energy providers, there are opportunities here for people to look beyond those seasonal jobs, those jobs which don't necessarily have the kind of security which people need in this day and age. For people really to develop their own careers which hopefully will be long term opportunities."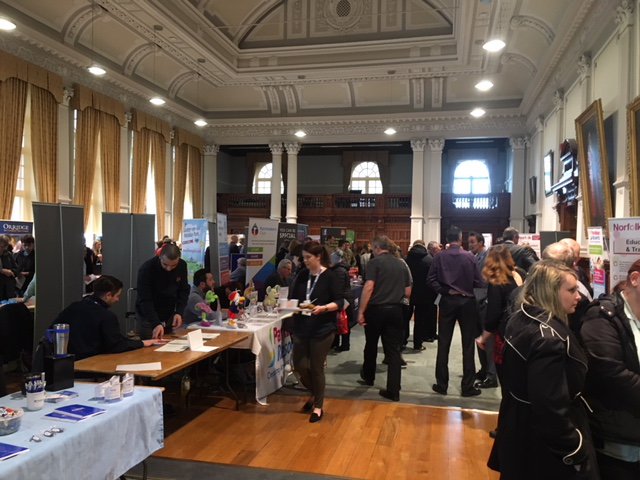 A large number of those who attended were registered with Great Yarmouth job centre, who had partnered with Norfolk Community College to stage the event.
One of the attendees, Mark who is from Great Yarmouth, told us that lots of unemployed people were not trying hard enough: "I think most people don't want to work - there are definitely jobs out there, it's a case of how hard you want to look.
"I think there are a lot of people that wouldn't be here today if they weren't forced by the job centre."
It was a sentiment echoed by Ryan Cook, who was manning the stall for Wild Duck Holiday Park in Belton, who said: "People who say there are no jobs out there clearly aren't looking hard enough. We have so many opportunities, our park hires thousands of people every season. We take every kind of person we can."
The fayre also offered advice on training and development programmes, which Jennings says are crucial to help people compete for jobs: "Having that training, having that experience, having that knowledge, and knowing what local Norfolk employers require when they are looking to recruit people will give you the inside track to increase your chances of getting a job."
Full interview with Stuart Jennings