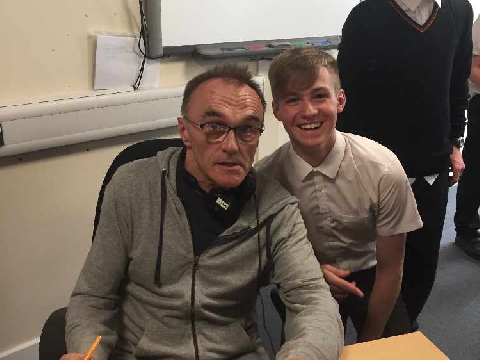 The students got a masterclass from Oscar-winning director Danny Boyle
A secondary school in Lowestoft is going to host an exclusive premiere of Danny Boyle's upcoming movie 'Yesterday'.
Ormiston Denes Academy was used as the main filming location for the classroom scenes, which star Lily James as a teacher.
The 'Cinderella' actress also spent time prior to filming shadowing members of staff to get into character.
The movie, which was filmed all around East Anglia last summer, is all about a world where only one person can remember the music of The Beatles.
Its lead character, played by Himesh Patel, is a songwriter who becomes famous playing the music of the Fab Four.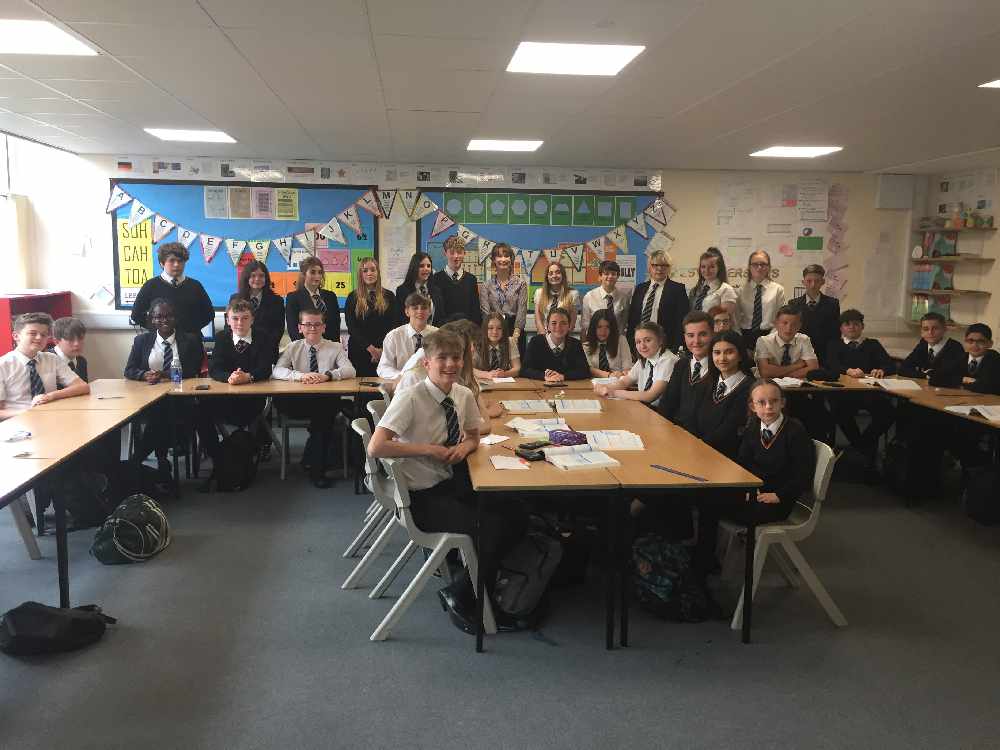 James plays a teacher in the movie
Alongside Patel and James, 70 students and members of staff from Ormiston Denes star as extras in the Richard Curtis-produced movie. They received coaching from Oscar-winning director Danny Boyle ahead of the filming.
Some of them will head to the main premiere in Leicester Square, while the rest will be at an exclusive screening at East Coast Cinema on the 28th June.
WATCH: The trailer for 'Yesterday'
Hannah Morris, Head of Performing Arts at Ormiston Denes Academy, said: "We are delighted that Ormiston Denes Academy was selected as the feature school for this exciting film, and it has been such a fantastic experience for our students and the wider school community.
"Both students and staff have been hugely excited and inspired by the opportunity to see the work of two of the greats of British cinema close at hand and have really embraced every opportunity given to them.
"We are all incredibly excited to see the premiere of the film at the East Coast Cinema, with the school, students and staff members playing a starring role."
'Yesterday' attracted widespread local interest last summer, because a beach scene featuring 6,000 local extras was filmed in Gorleston.
Other locations movie-goers might recognise include Halesworth high street and The Reedcutter pub in Cantley.
All images: Ormiston Denes Academy