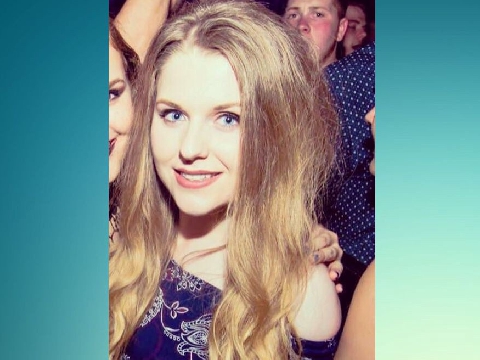 The father of missing student Sophie Smith, 21, has been speaking about the challenges she was facing in the weeks before her disappearance.
Sophie, who suffered from anxiety and depression, went missing from her home in Gorleston in the early hours of Boxing Day 2017, and police believe she entered the sea.
Her father, 48-year-old Martin Knowles, told us the UEA student recorded a video message on Christmas Day seeking help.
He said: "In the message she said nobody was to blame, and that's quite common for people going through this, they don't want to leave guilt and burden for loved ones.
"She also expressed the fear of having to go into hospital and getting treatment, so I think she knew she had to get treatment and she was worried about that.
"It really is a problem with stigma and fear of trying to get help."
Martin has been taking part in a range of mental health awareness events in past weeks, aimed at encouraging young people to speak out. He says he wants to continue working with schools, colleges and universities to raise awareness.
He added: "Prior to the UEA Sophie was at Lancaster and things didn't work out there for various reasons. This was her second chance at university and it wasn't going too well so she was thinking that she was a failure, and that was wrong because she wasn't a failure.
"Young people must not think that – there's a pressure that they must succeed, there's a pressure that they must get a good job, and with that everything that goes with it.
"There are relationship pressures as well, Sophie was in a long-term relationship and that went wrong at the wrong time and hit her hard."
Martin, who is a healthcare assistant with the NHS, spoke of his challenge with depression earlier in his life. But he told us that he wasn't aware of Sophie's struggle with mental health until she went missing.
He said: "If only I'd known I would have tried to help her. I've experienced depression and I can empathise with people for how they feel – the isolation, desperation and the frustration of trying to contact somebody without success, which I know Sophie went through on Christmas Day."
He also encouraged anyone struggling with mental health to contact the Samaritans. They can be reached 24/7 on 116 123 or via their website at https://www.samaritans.org/.