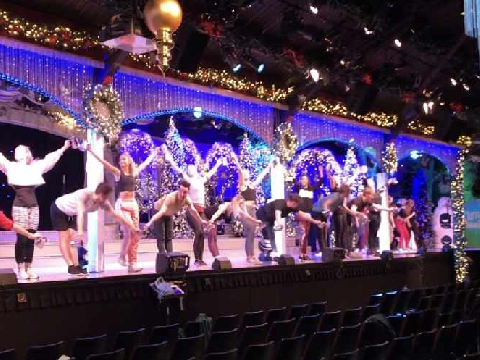 With 3,000 costumes, 100 metres of feathers, 1.5 million rhinestones and 2000 pom-poms, the Thursford Spectacular is glitzier than most West End show.
The annual Christmas show, held every year since 1977, is now less than a month from opening on the 6th November.
Over 100,000 people are expected to come and watch between then and the last show on the 23rd December.
On stage they will see 23 dancers, 56 singers and an orchestra made up of 31 musicians.
VIDEO: We were invited to have a look at how rehearsals are going

The show also features two specialist acts - Vanessa Alvarez uses her feet to juggle a variety of items. She will be joined by comedian Paul Eastwood, who will be the compere during the shows.
People from across the UK are expected to consume around 35,000 mince pies and 19,000 mulled wines while visiting the Thursford Collection, which for the rest of the year is a museum displaying a range of steam traction engines.