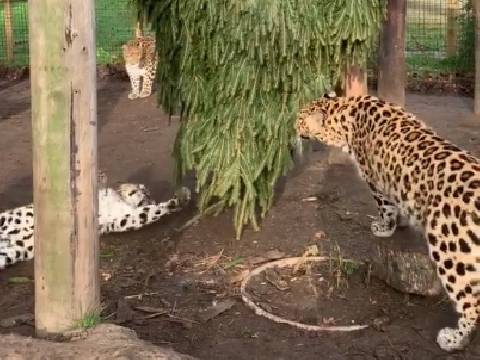 Thrigby Hall Wildlife Garden's took to social media to thank Fenby post office for helping them with their Christmas tree donation appeal.
The zoo wanted the trees so that they could be recycled into giant scratching posts for the leopards at the park.
Thrigby Hall took a total of 20 trees donated to the appeal by local people - and they say that the animals are loving it.
They said that the response was overwhelming and that they appreciate everyone who donated and those who offered trees - even when they couldn't take any more.