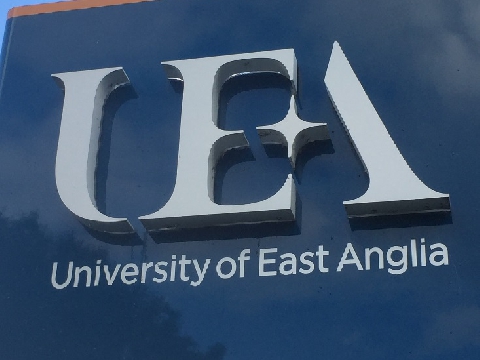 The University of East Anglia (UEA) say they're anticipating a shortfall of up to £35m, as a result of the coronavirus pandemic.
They say a significant reason behind that will be as a result of fewer international students attending the university.
T0 combat greater financial restraints, UEA say they've offered all staff the temporary opportunity to reduce their working week and subsequently reduce their salary and have asked senior staff to take a voluntary pay cut for the time being.
A University spokesperson said:
"UEA has strong economic foundations, but like all universities across the world we are not immune to the financial impact the pandemic has caused.
"Immediate action has been taken to manage and secure the personal, academic and financial impacts for 2019/2020.
"Looking ahead to the next academic year we believe we will face between a £30m to £35m financial impact.
"It's clear that the university sector will be significantly impacted by a reduction in international students and there is uncertainty about the choices being made by UK and EU students this summer.
"We are acting now to address the longer term effects to ensure we can continue to deliver excellence in education and secure our future staff, student and research success.
"Throughout this time we have been engaging with our lenders to ensure they are fully aware of the University's financial position.
"We have also been working productively with the unions and have offered all staff the voluntary temporary proposal to reduce their working week and take an equivalent reduction in salary.
"We are also asking senior staff to take a temporary voluntary pay reduction. Both of these schemes are designed to address the immediate challenges we face.
"The University also welcomes the Government's announcement last week of a package of measures to support university research and innovation. We are awaiting the detail of these schemes."