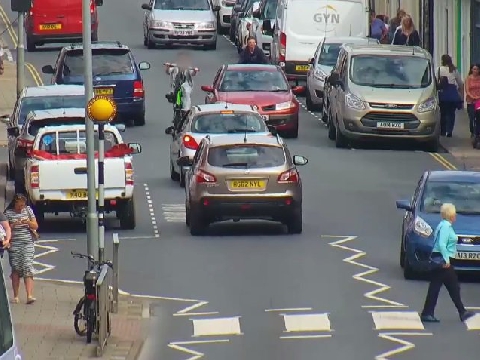 Police in Gorleston are targeting anti-social behaviour (ASB) involving youths following a number of concerns in the town.
It's after reports from members of the public stating that teenagers are causing issues by riding bikes in the road in a careless and inconsiderate manner as well as committing other cycling offences.
One of the main issues involves incidents where 'wheelies' are being carried out over significant distances in the road and being ridden towards oncoming traffic.
PC Richard Bladon, of Gorleston Safer Neighbourhood Team, said: "This behaviour is clearly dangerous, both to the young people riding the cycles and other road users and pedestrians.
"As a result of a number of complaints from local residents, Great Yarmouth and Gorleston officers have been proactively engaging with young people in the area to tackle the issue.
"This has involved working in partnership with schools and other agencies to educate youths to highlight the dangers of such stunts.
"I just want to reiterate that this kind of behaviour is not tolerated and we will be dealing with such incidents in a robust way.
"In the first instance of an individual committing offences, they will be reported and dealt with via a community resolution.
"This will require them to attend a police station with an appropriate adult where they'll receive a presentation on cycle safety and ASB.
"If the individual commits further offences of this nature, they will be reported to court.
"We hope that residents and parents alike will support our efforts to keep Gorleston a pleasant place for all who live and visit here."
Since the enforcement began:
· 18 youths have been dealt with by way of community resolution
· Two youths have been reported to court for offences. Of these, one male is awaiting a court date and the other, a 17-year-old boy, was convicted at court of two counts of riding a bike in a careless/inconsiderate manner and failing to stop for a police officer. He was ordered to pay a £40 fine and a £20 victim surcharge.
Residents who have any concerns regarding anti-social behaviour in the town are asked to contact Norfolk Police on 101 or report it online via the website: www.norfolk.police.uk