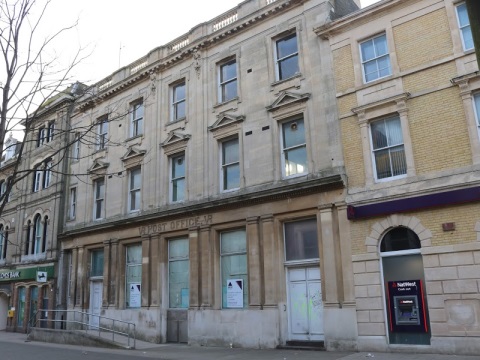 High streets in Lowestoft and Great Yarmouth are going to get a share of £95m from the Government.
The money, which has been announced today. will be used to revitalise empty and underused historic buildings.
It'll go towards things like repair works, repurposing, and providing training for arts like stonemasonry.
The money comprises £40 million from the Department for Digital, Culture Media and Sport's Heritage High Street Fund, along with £52 million from the Ministry of Housing, Communities and Local Government's Future High Street Fund.
A further £3 million will be provided by the National Lottery Heritage Fund to support a cultural programme to engage people in the life and history of their high streets.
Cllr Carl Smith, leader of Great Yarmouth Borough Council, said "Great Yarmouth has an incredibly rich and varied heritage which is evident in its historic buildings and cultural traditions.
"The announcement of a Heritage Action Zone for Great Yarmouth town centre is very welcome and will provide the resource and focus to help us preserve and celebrate our heritage.
"The Heritage Action Zone will bring together partners, stakeholders and the community in a collaborative approach to achieve the repair, enhancement and to enable a better understanding of the historic centre of Great Yarmouth."
Cllr Steve Gallant, Leader of East Suffolk Council said: "This is fantastic news for Lowestoft and further underlines the town's great potential.
"As part of a multi-faceted approach to regeneration, we see Lowestoft's cultural and heritage assets as a way of encouraging and unlocking crucial investment.
"Projects such as Making Waves Together, the First Light Festival and the existing North Lowestoft HAZ are creating a sense of pride and aspiration for the area and this funding from Historic England provides an excellent opportunity to extend this work.
"We are acutely aware of the issues facing high streets and Lowestoft is no different. In a crowded market place, where funding is needed for towns on a nationwide level, this is reward for a huge amount of work and following the earlier announcement of funding from the Government's New Towns Fund, this is another step towards a genuinely promising future for Lowestoft."