Recently Played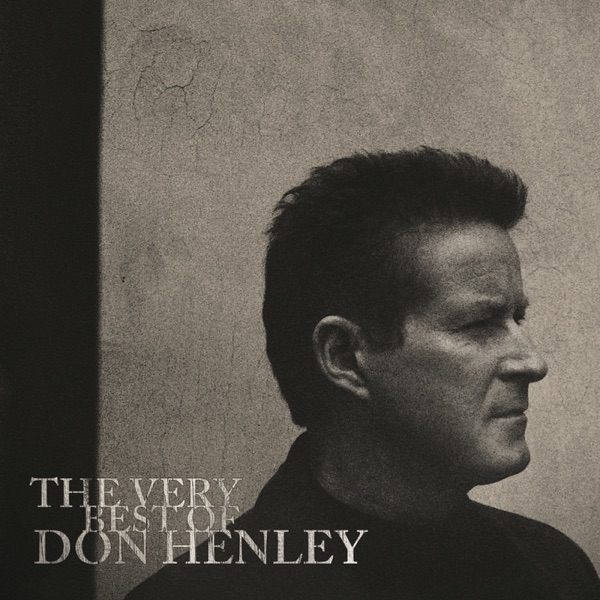 55% off Wedding Reception Package at Park Farm Hotel, Hethersett #204606
Voucher Terms and Conditions
This offer is for up to 60 guests, additional guests can be added at the below prices.
2020 Prices
Saturday £130.00 per adult
Sunday – Friday £110.00 per adult
2021 Prices
Saturday £140.00 per adult
Sunday – Friday £120.00 per adult
Wedding ceremony
Park Farm Hotel are able to seat up to 100 guests for the ceremony. The ceremony room hire and registrar are not included in this package please see below for details.
Saturday £250.00
Sunday- Friday £180
Client to arrange Registrar (see ceremony information below)
Dates with the registrar can be reserved up to two years in advance and will incur a separate registration fee which is payable direct to the registrar. Times park farm can offer for ceremonies are 12.00pm, 1.00pm, 2.00pm, 3.00pm and 4.00pm. You will need to complete the online enquiry form at www.norfolk.gov.uk/ceremonyenquiryform
This Packages includes:
Two glasses of Kir Royale, Pimms or orange juice for your arrival drinks

Canapes on arrival

Four course wedding breakfast, followed by coffee and petit fours

Half a bottle of house wine per person with the wedding breakfast

Glass of Champagne per person for your toast

Two bottles of still water and two bottles of sparkling water on each table

Six items per person evening finger buffet (adults only)

Room hire (excluding ceremony room hire)

Red carpet aisle, ring cushion, cake stand and knife

Your choice of floral decorations for each table from within the Park Farm range

White table linen and napkins with coloured inlays of your choice

Chair covers and sash – your choice of colours

Printed menus and personalised seating plan

Menu tasting for two people from your chosen menu

A professional toastmaster

Luxury suite for the night of your wedding with a bottle of Champagne and chocolates

Discounted accommodation rates for your guests

One years complimentary leisure club membership for the happy couple

Celebrate your love with a one night anniversary stay in an executive

suite including three course dinner and breakfast
Canapes on arrival (selection of 5 hot and cold canapes)
Wedding breakfast 4 courses (chosen from a selection of menus)
Evening finger buffet (chosen 6 from items below)
EVENING BUFFET MENU
Assorted sandwiches

Homemade sausage rolls

Mini pizzas

Chipolata sausages cooked in honey and balsamic served in an onion bread

Filo prawns with lemon dip

Chicken strips with sweet chilli sauce

Vegetable Dim Sum with hoisin sauce

Breaded salmon pieces with lemon mayonnaise

Mini chicken and bacon pies

Duck and hoisin mini spring rolls

Bite size mini cottage pies

Lemon sole goujons with lemon dip

Mini cheese burger crostinis

Tortilla crisps with guacamole

Selection of hot snacks
All dates are subject to availability and may change. Only available on new bookings. The hotel reserves the right to withhold a date from being booked. This package has no cash value and cannot be exchanged for any other goods or services. Should guest numbers be below 60 there is no cash or goods alternative. This package must be redeemed before 30th November 2021.
The following dates are excluded:
2020
February 14, 15
April 10, 11, 12, 13
May 8, 9, 16, 22, 23, 24, 29
June 11, 20
July 4, 11, 18, 24, 25
August 1, 7, 14, 21
September 4, 6, 12,19, 20
October 10, 30
December 1 – 31
2021
February 14
March 26
April 2, 3, 4, 5, 10, 30
May 1, 2, 29, 30
June 26
July 10, 31
August 22, 29, 30
Pre-order
Pre ordering is required for all weddings that take place at Park Farm Hotel. A choice of two starters, two main courses (plus a vegetarian option if required) and two desserts is available. Your pre-orders are required at least two weeks prior to your wedding taking place.
FINAL NUMBERS
Final numbers must be confirmed 72 hours before the wedding.
This offer cannot be used in conjunction with any other special offer, discount or promotion.
General Terms and Conditions

1. Area of Application
These Terms and Conditions are valid in the current version at any one time and apply to the relationship between Celador Radio Broadcasting Limited and subsidiaries ("Celador Group") and Customers.
2. Definitions and Interpretation
2.1. Business Partner means any individual, company or other entity with whom Celador Group have a commercial relationship.
2.2. Contract means the agreement made between Celador Group and the Customer when the Customer completes the online purchase of Vouchers.
2.3. A Customer is an individual who purchases a Voucher online via this site.
2.4. Purchase Price is the price of the Voucher as stated from time to time on this site. Service Provider means the entity providing the service for which the Voucher has been purchased.
2.5. Voucher means the voucher purchased online this site by the Customer.
2.6. Words in the singular shall include the plural and visa versa.

3. Conditions of Purchase
3.1. The Customer is required to make his or her order of the Voucher via the Celador Group website and to follow the instructions therein to complete their order of the Voucher.
3.2. Once the Customer has completed the online process, they shall have entered a legally binding Contract with Celador Group and shall be bound by these Terms and Conditions.

4. Conditions of Payment
4.1. Payment for the Voucher must be performed by the Customer exclusively by PayPal or credit or debit card as instructed online.
4.2. Payment of the Purchase Price is taken in full online and must be completed prior to Celador Group processing the Customer's order.

5. Reservation of Proprietary Rights
The Voucher remains the property of Celador Group until the Voucher has been paid for in full and received by the Customer.

6. Delivery
6.1. The Voucher will be emailed to the address supplied to Celador Group by the Customer within 24 hours. Please contact us if you have not received your voucher after this time.
6.2. Celador Group reserves its right to refuse to deliver overseas.
6.3. In the event that the Voucher is lost, Celador Group may, but is not obliged to replace the Voucher.

7. Termination of the Contract
Celador Group may refuse to complete a Customer's order in certain circumstances which include, but are not limited to;
1. typing, printing or calculation errors on the part of the Customer;
2. where the Customer has any liabilities to Celador Group;
3. where the Voucher are no longer available; or
4. where the Customer has failed to pay the Purchase Price or any other fees due by them.

8. Refund Policy
Once purchased, vouchers cannot be transferred, exchanged, refunded or returned.
8.1. Should an establishment cease trading within the validity period then a refund will be issued. The Customer can obtain a refund by posting the Voucher to; Suite 2 Paddington House, Festival Place, Basingstoke, Hants, RG21 7LJ. The Voucher must be unused and not damaged.
8.2. Refunds can only be made in the manner prescribed in clause 8.1:
1. To the individual who purchased the Voucher;
2. To the same credit or debit card the Voucher was purchased on; and
3. Refunds cannot be given once a booking has been made, nor on expired or extended vouchers.
8.3. Refunds cannot be given under any other circumstances.

9. Guarantee and Liability
9.1. Celador Group liability is hereby limited to the value of the Voucher.
9.2. Celador Group is not responsible for the performance of the Service Provider and does not guarantee or warrant the performance of the Service Provider.
9.3. Should the Customer not be satisfied with the performance of the Service Provider, the Customer may direct their complaint to Celador Group, by contacting Celador Group in the manner prescribed in clause 8. Celador Group shall thereafter take all reasonable steps to investigate the Customer's complaint, but are not obliged to take any further steps.

10. Data Protection
10.1. Celador Group shall at all times comply with the applicable laws relating to the processing of Personal Data including the Data Protection Act 1998 (DPA), Privacy and Electronic Communications Regulations 2003 (PECR) and the European General Data Protection Regulation 2018 (GDPR)
10.2. The Customer states his or her consent for the use of Customer data for advertising purposes by Celador Group and the transfer of this data to the Business Partners of Celador Group when completing the order of the Voucher online.
10.3. By accepting these Terms and Conditions, Celador Group and their Business Partners may contact the Customer with information about products, services and special offers.
10.4. Customers details will not be passed onto any non-related third party.
10.5. We do not store credit card details nor do we share customer details with any third parties.

11. Governing Law and Jurisdiction
11.1. These Terms and Conditions shall be governed by and construed in accordance with the law of England and Wales.
11.2. The courts of England and Wales shall have exclusive jurisdiction to settle any dispute or claim that arises out of or in connection with these Terms and Conditions.

12. Severance
Should any provision of these Terms and Conditions be found by any court or other competent jurisdiction to be invalid, illegal or unenforceable, that provision or part-provision shall, to the extend required, be deemed not to form part of these Terms and Conditions and the validity and enforceability of the other provisions of these Terms and Conditions shall not be affected.

13. Amendments/Variations
No variation and/or addition to these Terms and Conditions shall be effective unless it is agreed in writing and signed by Celador Group.
Back to voucher